✔️ Dine-in ✔️ Takeout ✔️ Delivery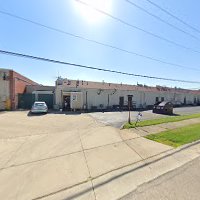 Hours
| | |
| --- | --- |
| Wednesday | 6 AM–3 PM |
| Thursday | 6 AM–3 PM |
| Friday | 6 AM–3 PM |
| Saturday | 7 AM–2 PM |
| Sunday | 7 AM–2 PM |
| Monday | 6 AM–3 PM |
| Tuesday | 6 AM–3 PM |
Related Web Results
Reviews
Gary Hoffman
I've been eating at The Daily Slice and drinking their coffee for well over 7 years. I can't say one bad thing about this restaurant. The food is always hot, the service awesome. I feel like I am their favorite customer when I come in. Best wishes to this great business and I hope you keep up the great work!
… more
Pamela Oliver
Unnecessarily rude to delivery drivers. Some of us have never been customers…after the way I was treated yesterday I will spend my money elsewhere. Doesn't matter how good the food may be. Treat people with dignity and respect, especially when the person begins with "hello, how are you" and smiles…
… more
Dzenis Alickovic
I love this place. The Owners are super kind and humble and the food is really good and priced well. I prefer the coffee over starbucks any day as well.
… more
bryan brooks
I have been drinking coffee here almost 20 years…drive by 3 starbucks 2 dunkin to get a great cup every day….best of coffee service and price….
… more
Gina Hettesheimer
Very friendly and courteous service! The owner is usually on site working as well. The best pizza!!
… more
Denise Bowling
Great lunch great price !!! Always get orders right
… more
David Bowling
Worst pizza I've ever had! I'm a pizza lover and can eat any pizza but this was horrible.. Way over priced to top it off
… more
Craig Horn
Nothing fancy but good food and great prices
… more
elizabeth glover
this place just makes my life better…
… more
Alazé Baker
The manager is very rude and unprofessional
… more
… View more