Social Profile: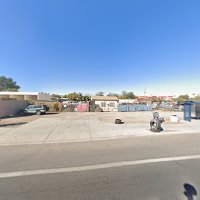 Related Web Results
Rangel Food | Tucson AZ – Facebook
Rangel Food, Tucson, Arizona. 1152 likes · 1 talking about this · 17 were here. Trying to give authentic Mexican food with a Rangel twist.
Reviews
Kevin Keith
I have had tacos literally all over the world and these guys sit solidly in my top 5
… more
Guillermo Leon Delgado
Good food and very friendly ownership. Family restaurant with good variety and prices. Highly recommend
… more
Jennifer Vassallo
Best street food in tucson! Great prices, family owned, and home made Mexican food!
… more
TheonlyGodOfDragons
… more
… View more